What's inside the new Android Q??…
Android Q is trending from the past couple of months. First developer beta version of Android 10 is released on 13th March 2019. Next version of Android Q beta 2 is released on 3rd April. Android Q beta 3 is released in Google IO 2019 on 7th May. Followed by beta 4 in June and beta 5 on 11th July 2019. Probably the final version of Android Q will be aired on August 2019.
Android Q beta version is already available for 23 devices:
TECNO SPARK 3 Pro
Vivo X27
Vivo NEX S
Vivo NEX A
Xiaomi Mi 9
Xiaomi Mi MIX 3 5G
Google Pixel
Google Pixel XL
If you want to get the Android Q beta for any of these phones. You can enrol here.
New Android Q:
Emojis:
If you are a social media freak. Then this new feature is for you. Developers have taken a step forward to increase the fun in chatting by adding 65 new emojis.
Foldable Support:
Android Q is being Designed by keeping foldable phones in mind. This version of android can give you a better foldable experience. Google believes that foldable phones are going to rule in future. Google has included a foldable emulator in Android Studio 3.5, according to Dave Burke, Google's VP of Engineering.
System-wide dark mode:
This time they have included a system-wide dark mode called a dark theme. Developers said It can push any app into dark mode even if the app doesn't have a dark mode feature.
This dark theme can be triggered in two ways. One way is by using the dedicated button in the notification panel or by turning on the battery saver mode.
Android Q 'Bubbles', Multitasking:
Bubbles are the new feature that has been included in the Android Q. Google is calling it a new way of multitasking. You can see this feature if you had used the Facebook messenger previously.
Improved Privacy:
Once again Google has taken the serious and bigger steps in improving the privacy. Users will have more control over the apps that access the location info, shared files, photos, videos and audio.
Developers placed a restriction on when apps can start their activities. This change minimizes the interruptions and gives more control to the user. Android Q introduces a new feature called scooped storage. This can change how apps access the files in the device's external storage. In this app can access only their app-specific directory and specific type of media.
It will also protect users identity by restricting access to non-resettable identifiers like phone serial number or IMEI and by randomizing its MAC addresses when connected to different Wi-Fi networks. Developers also imposed restrictions on accessing camera and connectivity information. From now, no app can enable or disable the Wi-Fi in a device.
Android Q will no longer keep the contact affinity information. So if an app conducts contact search, results will no longer appear in order of frequency.
5G
Android Q is the first operating system supporting 5G. Google developed some new API's will enable the apps to detect the user connection rate and latency, as well as the connection is metered or not. This will allow the developers to control how much data to be sent to the user based on the connection.
Google has taken really a brilliant and daring step by introducing a live caption feature. This can help users with hearing disability. You can observe this on Youtube, on Youtube, if you enable Auto-generate captions, the system will detect the language and generate captions automatically. In the same way, the Android Q system can also generate captions(if you enable it) for every video(could be a Whatsapp status, Instagram story or anything else) that is played on the device.
Notification System:
On-device machine learning is now built into the notification system of Android. This enables all messaging apps to suggest replies in the notification. Smart reply can also now predict your next action. For example, if someone shares an address, a button will pop up in the notification to open the maps.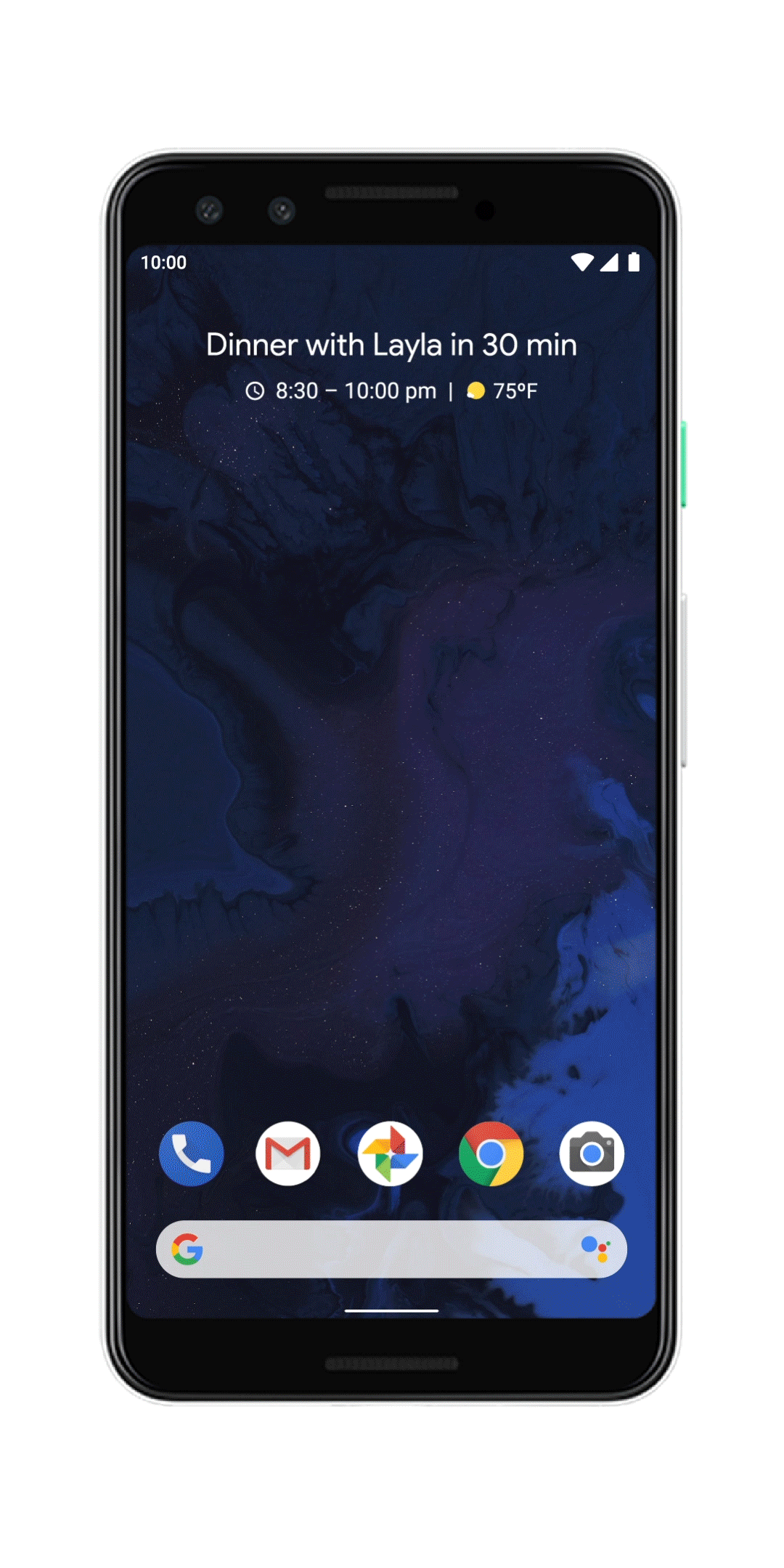 Helping you find balance:
According to the numbers mentioned in the Google blog, the app timer helped people stick to their goals over 90 percent of the time, and people who use Wind Down had a 27 percent drop in nightly phone usage.
This time, Developers has taken a step further with a new feature called Focus mode, which helps users to focus without distraction. Users can select apps that are distracting and push them into silence until the user comes out of Focus mode. This helps users to find a better balance with family and technology.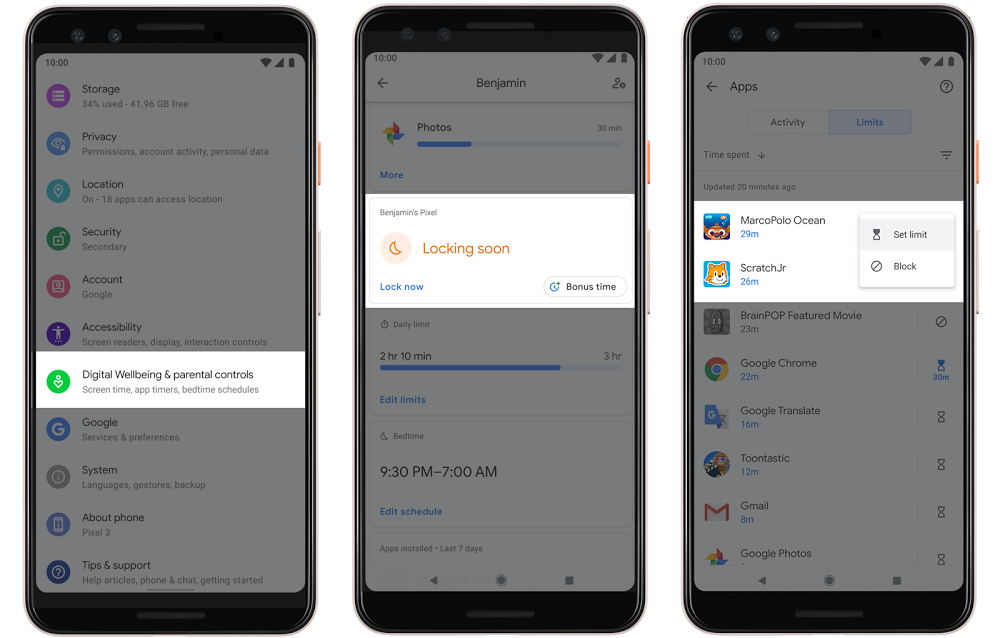 Face ID Authentication for Logins and Purchases:
This time, Google is competing with Apple in face Id authentication. Google has added a new "Face Authentication" in the settings of new Android Q beta. This suggests that Google is planning to include the native support for face Id authentication.
We've seen face unlock feature in many latest android devices. But they are built by the manufacturer of that mobile on top of core operating system. This kind of face unlock can be fooled easily, by facing it to a photo of the user. So this time google is planning to develop a face authentication like Apple. But to implement this in a device it needs some special hardware.
Anything else?
There are a lot of talks about a few other accessibility features, but none of them is proven.
IF I MISSED ANYTHING PLEASE MENTION THEM IN COMMENTS.
Hi, this is Chaitanya. I am a Student, Blogger and WordPress developer. I made this blog to share my knowledge and I hope this blog very helpful for you.